CLIF BLOKS ENERGY CHEWS
Black Cherry
CLIF BLOKS ENERGY CHEWS
Black Cherry
No stems or pips, just carbs and CLIF BLOKS indulgent black cherry flavour. These simple, easy-to-chew bites of carbohydrate for your workout or activity. Contains 68.4 mg caffeine per recommended daily dose. Not recommended for children or pregnant women.
Food supplement with carbohydrates and green tea extracts (caffeine)
Simple-to-Handle
Easy-to-Chew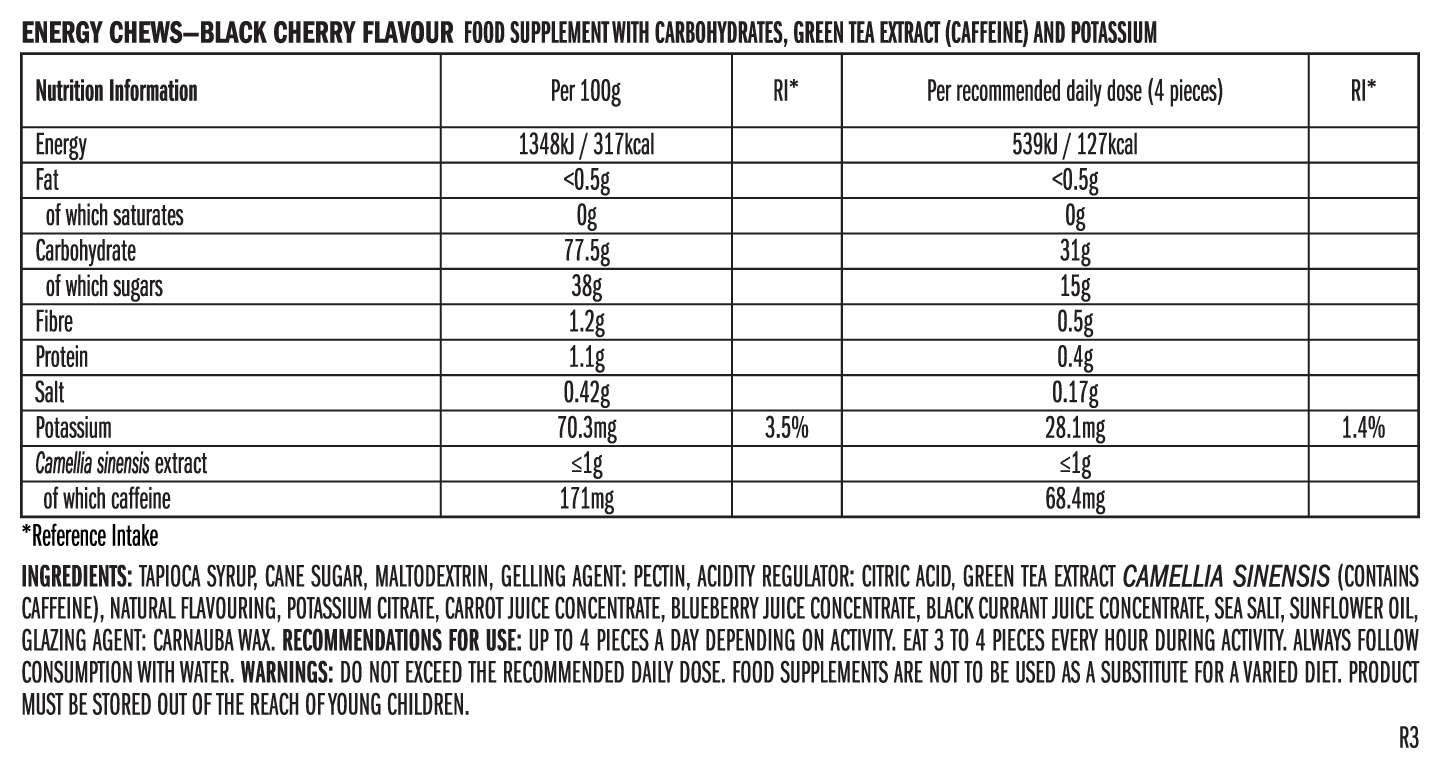 Nutrition and Ingredient facts here and on wrapper may differ. Info on wrapper reflects actual contents.
CLIF BLOKS® are primarily used by performance athletes – cyclists, runners, mountain bikers, triathletes, adventure racers, etc. However, any performance-oriented athlete needing a quick burst of energy can benefit from CLIF BLOKS.
CLIF BLOKS® Energy Chews are semi-solid, easy-to-chew sources of carbohydrates—your body's preferred source of fuel during activity.
Half a packet of CLIF BLOKS® can be eaten 15 minutes prior to activity to increase blood sugar levels, followed by 1-2 packets per hour during activity. Consumption of CLIF BLOKS should always be followed with a mouthful of water.